Back To Menu
South of the Border
$15.99
Fajita Platter "for 2"
Chicken, grilled with mixed peppers and onions. Served with sour cream, guacamole (handmade daily), cheese and tortillas
Steak
+$4.99
Shrimp
+$4.99
2nd Plate Option
+$5.99
Have you tried this item? Pop it!
Help other diners know what to expect by sharing your experience.
2 people have popped this item
Photo Gallery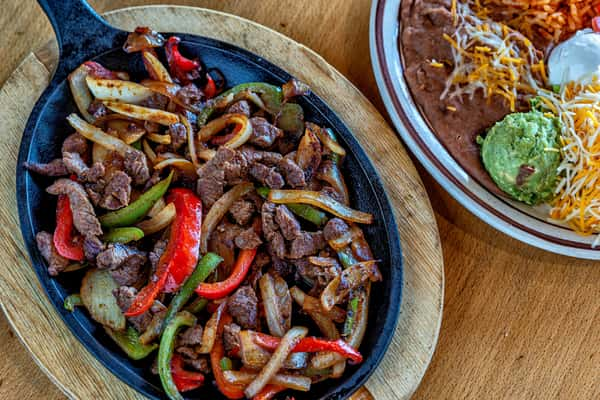 Back To Menu
South of the Border
$15.99
Fajita Platter "for 2"
Chicken, grilled with mixed peppers and onions. Served with sour cream, guacamole (handmade daily), cheese and tortillas
Steak
+$4.99
Shrimp
+$4.99
2nd Plate Option
+$5.99
Back To Menu